Bloggy Awards and Book Club Update
First, I would like to first take this opportunity to thank Soccer Mom of
Scribblings of a Soccer Mom
for this award :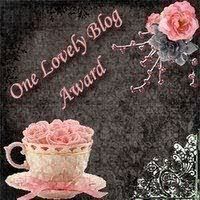 I also would like to thank Jenn from
Worth A Fig
for this lovely award:
Thank you ladies for these wonderful awards, it is so nice to be appreciated :)
Secondly, I would like to keep you updated regarding our online book club.
If you are just tuning in, Sherri from
The Mess That is My Mind
, has chosen our September book, Maeve Binchy's
Circle of Friends
. On Tuesday October 12th at 9PM Central, we will have a live chat, discussing this book in my
BlogFrog Community
. If you are not a member, sign up is free and quick and painless!)
The Story of Edgar Sawtelle
by David Wroblewski will be our November Book, thanks to Laura of
The Life of a Tattooed Mom of 3
!
And Jackie from
With Just A Bit of Magic
has chosen
Water for Elephants
by Sara Gruen as our book for January.
A new person will pick a book each month, so that we can read a variety of material. We'll have a month to read it, then we'll have a live discussion here at
Blue frogs legs forum
to discuss it :)
Happy Reading everyone!!! Can't wait till October 12th for our first book club chat... will YOU be there?